My Dear Bosses (a.k.a MDB2)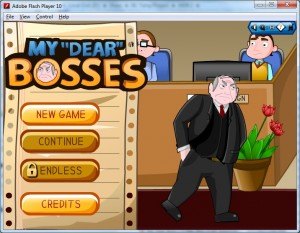 Lately we have been overwhelmed with developing My Dear Boss 2. As for this was a popular game, people are expecting a much better sequel. That's why we have made a MEGA sequel:
- Average play time is 60 – 120 minutes or more! That will depend on your strategy
- 2 Bosses, 4 levels = twice the fun
- Loads of upgrades to keep you busy and keep coming back
You'll find just-one-more-launch moment when playing this game.
- Loads of new minigames: The Bulldog, Angry Chick fans, Phone Booth etc
- Loads of hidden easter-eggs!
…
Nah, you don't really expect us to spoil the fun for you and spill out the secrets, do you?
If those are not enough, you'll also get a new mode made available by people's demand: ENDLESS mode!
Key features of ENDLESS:
- As the label says, it's ENDLESS
- Beat the challenges to earn Points
- Spend your hard earned points to buy upgrades
- And the tricky part is: You don't get all points to buy all the upgrades so it's up to your strategy to boot your boss further!
- And the most fun feature: Upload your high score to compete with friends all over the world!
Is that it, you asked?
Well overall, the graphical presentation has been much improved and we have added much much more elements in this new game. You'll also see many surprises that you don't find in the original title.
A picture draws a thousand words, so let's just look at some awesome screenshots: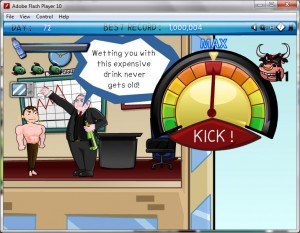 What about a thousand frames of pictures, you say? That would make a VIDEO!
Check out the DEMO video here: